| | | |
| --- | --- | --- |
| | IN THIS ISSUE | |
Technology United
Spotlight on Robert Cordova from the Milwaukee Bucks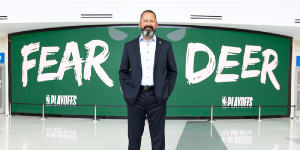 We are so dang proud of the Bucks! This month, we caught up with
Technology United
CIO Advisory Board Member Robert Cordova of the Milwaukee Bucks.
What do you do at the Milwaukee Bucks?
As the chief technology and strategy officer, I am responsible for the technology used to power events at Fiserv Forum, plus I set business strategy and innovation across the business.

Why did you get involved with Technology United?
Milwaukee is going through an economic and cultural renaissance. The Bucks, along with many other enterprises, have contributed to this positive trajectory. It is paramount that we actively work to make sure all levels of our society benefit. I volunteer at United Way because we are aligned with this mission. It is gratifying to work with other leaders to use technology to promote and realize social gains in our community.

How did you celebrate the historic Milwaukee Bucks win?
Participating in the Bucks' parade with a champion team in a champion city with so many fans was fantastic, a lifelong memory. The thousands that gathered for our watch parties in the Deer District and the parade demonstrate how thankful Milwaukee and Wisconsin are for being on the world stage and welcoming all to join in.
Tell us how YOU celebrated the Bucks making history!
Tweet us here.
#BucksInSix #LiveUnited
Shoot your shot and
give
a new or increased gift of $25 to United Way's Community Fund to automatically be entered to win a
Bucks Fan Package
, including a signed Giannis Antetokounmpo jersey.
Pride United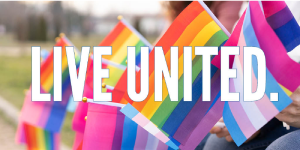 Announcing Pride United!
We're thrilled to announce the launch of our newest donor network, Pride United! Pride United members are leaders committed to building knowledge and capacity around issues disproportionately affecting members of the LGBTQ+ community.
Pride United members give, advocate, and volunteer to drive change and make a measurable impact in our community. A leadership level gift of $1,200 or more qualifies you to be a part of Pride United. We welcome all, including amazing advocates and allies. Interested in
learning more
or becoming a part of the forming Council? Contact
Casey Renn
.
Diversity Leadership Society
Partnership MKE – apply today!
The
Diversity Leadership Society
is still accepting applications for the 2021-22 Partnership MKE cohort!
"I was so lucky to have Angela as my partner for Partnership MKE. She helped me see a world that I will never experience and hear mind-blowing perspectives. This program allowed me to begin to understand the challenges of people who have different life journeys and be more thoughtful in my interactions with people at work who don't look like me."
- Craig Nuechterlein, 2020-2021 Partnership MKE cohort
Learn more and apply
by
September 1 at 5pm
.

Join us for Danishes & Diversity
Join us virtually on Monday, September 13 to learn more about the Diversity Leadership Society's work on Reducing Barriers to Employment & Advancement. At this event, you will hear from newly funded agency partners Wisconsin Regional Training Partnership (WRTP) and The Mindful Group. Learn how you and your organization can get involved!
Special thanks to ManpowerGroup, our Reducing Barriers to Employment & Advancement sponsor.
Register here.
Join us for Success Starts Here! Men's Job Seminar – VIP Employer Panel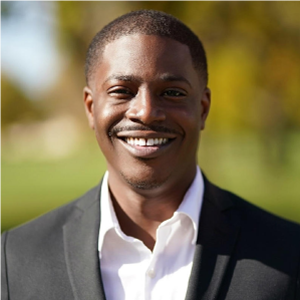 Join us virtually on Tuesday, September 14 for our sixth annual Men's Job Seminar. Participants will gain job, resume, and interview tools during and after the event. Moderated by Milwaukee County Executive David C. Crowley, attendees of this panel will learn from local employers and community leaders about what has changed in their recruitment strategies, work culture, and workplace practices since COVID-19.
Thank you to ManpowerGroup and Goodwill Industries for their partnership.
Register here.
Retire United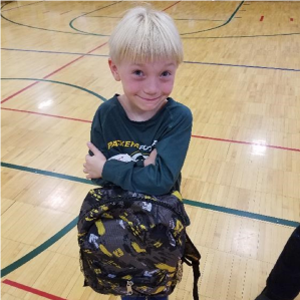 Back-to-school supply drive success!
We're so grateful for the many volunteers and
Retire United
members who participated in our new program,
Sponsor a Student
. Volunteers purchased children's backpacks and packed them with school supplies for local students in need. Sixteenth Street Community Health Center, one of our agency program partners, will distribute these backpacks to children and families in our community. Thank you, volunteers!
Learn more
about Retire United.
Women United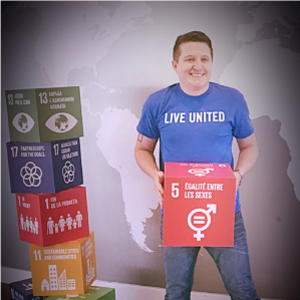 Welcome Casey Renn!
We've had some exciting changes to our United Way Donor Networks team and will be announcing them over the following few issues.
Women United welcomes Casey Renn as their new liaison, overseeing the donor network. Casey has over six years of service with United Way of Greater Milwaukee and Waukesha County in various roles, most recently managing the LINC and Emerging Leaders networks. Casey lives in Whitefish Bay with his husband and looks forward to supporting the largest Women United program in the United Way network.
Learn more about Women United.
Emerging Leaders + LINC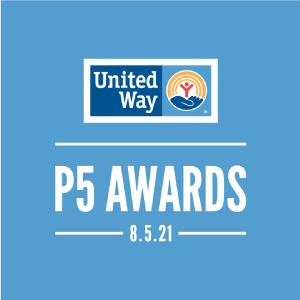 Philanthropic Five Awards recap
On August 5, the
Emerging Leaders
Council, in conjunction with
LINC
, recognized five incredible community leaders and one youth award winner at the 14th annual Philanthropic Five Awards: Mark Boergers, Caitlin Cullen, Clintel Hasan, James Madlom, Bob VanHimbergen, and Philanthropic Youth winner Anya Ramos.
If you missed the event, check it out
here
. Thank you to our sponsor, BMO Harris Bank, and our media sponsor, Milwaukee Business Journal.
Reasons for Hope: Welcome to United Way's 2021 Community Campaign!
Hope is a powerful word. As we celebrate the launch of United Way's 2021 Community Campaign, we're standing with you, raising funds that will fuel our shared hope for a more equitable and inclusive society. Hope is built into the fabric of United Way, along with ideas, strategies, calls to action, and a collective voice to speak up and fight for lasting change. Learn more about our 2021 Community Campaign and how you can get involved
here
.