| | | |
| --- | --- | --- |
| | IN THIS ISSUE | |
Welcome New Donor Network Co-chairs!
Diversity Leadership Society Grady Crosby, Johnson Controls
Jasmine Johnson, ManpowerGroup
DeVona Wright-Cottrell, GMR Marketing Emerging Leaders Maricha Harris, Trini-Dad's Child Development Center*
Dante Houston, AMN Healthcare
Leslie Plamann, EY LINC Chris Eichner, Froedtert Health
Joe Gibson, Morgan Stanley
April Rechlitz, Harley-Davidson Motor Co.

*New in 2021

Retire United Beverly Jurkowski, We Energies retiree
Thomas Littelmann, Great West Financial retiree
Reid Engstrom, Harley-Davidson Motor Company retiree Technology United Antony D'Cruz, HSA Bank
Tina Rock, Advances Hires*
Sam Zielke, Froedtert Health* Women United Nafessa Burdine, ManpowerGroup*
Jenny Nikolai, Froedtert Health
Jessica Zeratsky, von Briesen & Roper, s.c.
Thank you to the outgoing co-chairs for their outstanding leadership: Nicole Conrad (Technology United), Robyn Ludtke (Women United), Scott Sievert (Technology United), and Erika Smith (Emerging Leaders).
Leadership Society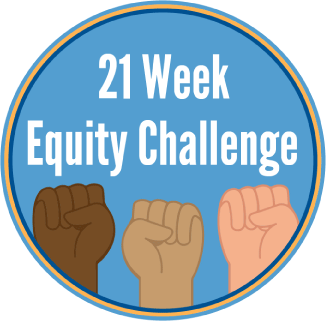 Equity Challenge
Our work calls us to confront the challenges and disparities in our communities and state. In each pillar of our work, Wisconsin residents face disparities along racial and ethnic lines. We know that when we Live United, we must Live United for everyone. We're grateful for those who have led the way in their communities, not just to acknowledge the inequities and injustices, but to do the work and commit to active anti-racism.
United Way of Wisconsin's 21 Week Equity Challenge is just one step toward personal and community growth.
We're asking that you, as a Leadership or Tocqueville society member, join us.
Learn more and sign up.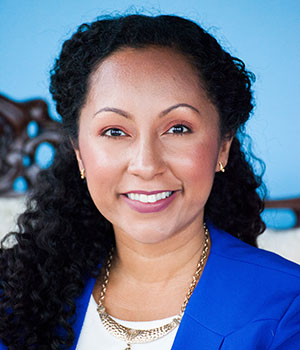 The Importance of Changing the Narrative: Family Book Reading
United Way invites all leadership donors to join Deanna Singh, founder and chief change agent of Flying Elephant, for this family-friendly free virtual event. Deanna with her children Zephaniah and Zion will read
I am a Boy of Color
and challenge children to think of positive words to describe themselves. For older children, she will also talk about the writing and publishing process.
This session is ideal for children in grades K–5.
Learn more and register.
Thank you to our event sponsor, Rockwell Automation!
2020 Leadership Registry
As a
Leadership
or
Tocqueville Society
donor, you can be recognized through United Way's annual leadership registry, which reflects donor information provided to United Way in the previous calendar year.
Please visit our thank you page
to verify your recognition information by January 31 to ensure changes are included in the upcoming publication.
Technology United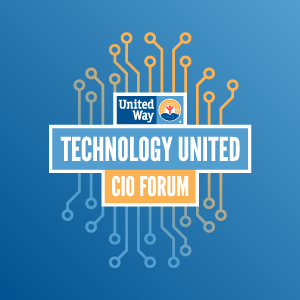 CIO Forum
Calling all Tech professionals! Don't miss out on
Technology United's
virtual 2021 CIO Forum, hosted by greater Milwaukee and Waukesha County CIOs. This complimentary, half-day event will take place virtually on February 12, 2021 and brings together CIOs from major companies including: Johnson Controls, GE Healthcare, Clarios, ManpowerGroup, Northwestern Mutual, HSA Bank, Landmark Credit Union, Versiti, and many more. Participate in engaging panel sessions on talent, security, digital transformation, and data/analytics/AI and build your network with 40+ committed CIOs across companies and industries during the networking session.
Learn more and register.
Questions? Contact
Brea Stevenson
.
Diversity Leadership Society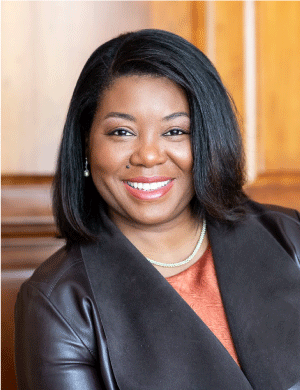 Linda McFerrin African American Nonprofit Leadership Award
United Way of Greater Milwaukee & Waukesha County is proud to announce Angela Adams as the recipient of the 2020 Linda McFerrin African American Nonprofit Leadership Award. Angela Adams is leading Goodwill Industries of SE WI and Metro Chicago through its community engagement and diversity, equity, and inclusion journey.
Celebrate Angela virtually at United Way's Annual Meeting on February 24.
Learn more and register here.
Thank you to our award sponsors, Cory & Michelle Nettles!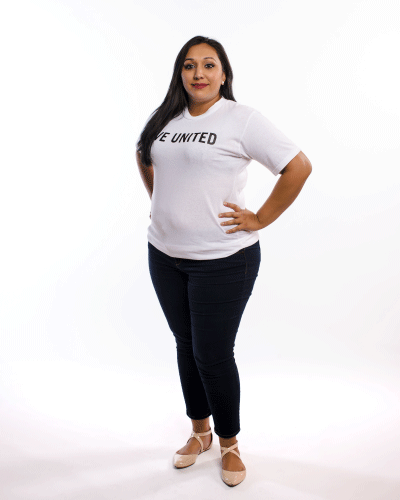 Project LEAD applications are open
Applications for Project LEAD's spring session are open.
This seven-week training prepares community members for leadership roles on nonprofit boards and committees.
Applications and supporting materials are due February 22.
Thank you to our Project LEAD sponsor, Johnson Controls!
Thank You Luncheon
Retire United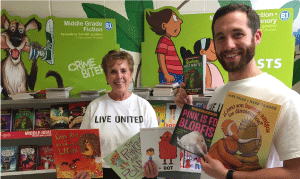 Committee Member Spotlight
During her tenure at ManpowerGroup, Pam Brown managed its annual United Way campaign for over 10 years. Upon her retirement she joined
Retire United
and has been serving on its advisory committee since 2017.
"I have supported United Way for as long as I can remember and I didn't want my commitment to end when I retired. I still felt strongly about helping to address critical needs in our community – both financially and through service. Because I have a deep belief in United Way's mission, vision, and values, staying connected to United Way was an easy decision, and the transition from workplace donor to becoming a Retire United member was a snap!
One of my favorite volunteer activities is packing backpacks each year for MPS students, a Retire United annual project. I still remember what it was like for me as a kid to get new school supplies each fall, and it warms my heart to know we are putting brand new supplies into the hands of kids who need them. Additionally, the camaraderie that develops when you get a group of Retire United volunteers together is just great fun! When I volunteer with United Way, I can be confident that the projects are meaningful, rewarding, and well-managed."
LINC (lead. impact. network. change.)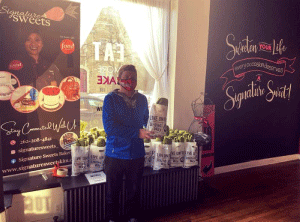 Philanthroparty Recap
On January 14
LINC
gathered virtually to celebrate their annual Philanthroparty. Volunteers picked up a goodie bag from Signature Sweets in Shorewood with wine, dessert, and materials to make scarves for youth experiencing homelessness at Pathfinders and cards of encouragement for mental healthcare workers and those supporting survivors of abuse at Jewish Family Services and Aurora Healing Center.
And in case you didn't hear, they were paid a special visit from the Manitowoc Minute!
Check it out here!
Thank you to our event sponsors, Lazovik & Ehn and Northshore Real Estate!
Women United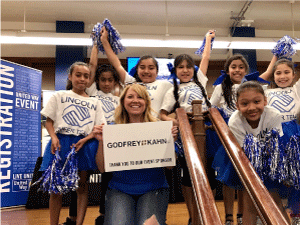 Council Member Spotlight
Meg Kurlinski, shareholder attorney of Godfrey & Kahn and
Notable Woman in Law
, has joined the
Women's Leadership Council
after serving as an Emerging Leaders council member since 2013. Under Meg's leadership on the council's volunteer committee, the Emerging Leaders had an unprecedented number of volunteers during their signature volunteer event, the Day of Action, helping recruit nearly 100 attendees for a single-day event. Meg served as co-chair of the Emerging Leaders from 2018-2019.
Meg's involvement with United Way started soon after she relocated to Milwaukee and she credits her work with United Way as one of the primary reasons she fell in love with the area. "While there is always work to be done, the Milwaukee area community and United Way demonstrate a commitment to collective betterment that is inspiring. Who wouldn't want to be a part of that?"
Emerging Leaders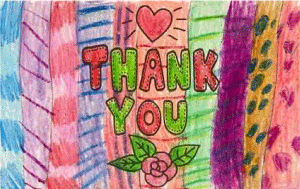 Emerging Readers
In 2020,
Emerging Leaders
raised more than $2,000 for
Emerging Readers
to purchase one book for each of the 274 youth in the program from The Little Read Book, a local bookstore. United Way delivered the books across 10+ nonprofit partner agency locations in December.
There is still time to contribute! Emerging Leaders will continue to raise funds through March to purchase at least one more book for each participating youth. This time partnering with another locally owned bookstore, Rainbow Booksellers.
Learn more.
Additional Ways to Make An Impact
Learn how you can improve our community for generations to come by joining the
Legacy Society
. Support your community for generations to come and create your will for free by using
www.freewill.com/unitedway
.