| | | |
| --- | --- | --- |
| | IN THIS ISSUE | |
Emerging Leaders + Technology United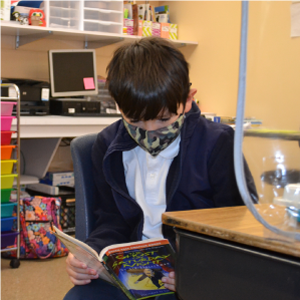 Emerging Readers is back!
Emerging Leaders
invites you to share the joy of reading with children in our local community! Your donation of any amount to the
Emerging Readers
program will purchase books and promote a love of reading for local kids and teens. Emerging Readers is virtual this year and books will be bought from Martha Merrell's Books & Toys in Waukesha and distributed to students in Milwaukee and Waukesha counties. The Emerging Readers program will be virtual to ensure the safety and well-being of our volunteers, agency partners, staff, and children. To learn more and donate,
click here
.
Emerging Leaders & Technology United Fall Leadership Panel | November 3
Don't miss out! Join
Emerging Leaders
and
Technology United
for a virtual keynote conversation with Robert Cordova, CTO of the Milwaukee Bucks, next Wednesday, November 3, at 4:00pm. Immediately following the discussion, hear from a panel of local leaders (Mary Dugan, Clarios; Kathy Henrich, Milwaukee Tech Hub Coalition; Anthony Minessale II, SignalWire Inc.) on our new reality of remote work and what that means for leaders and employees. The event will be moderated by Denise Thomas, The Effective Communication Coach, LLC. Learn more and register for the Fall Panel
here
. Contact
Brea Stevenson
with questions.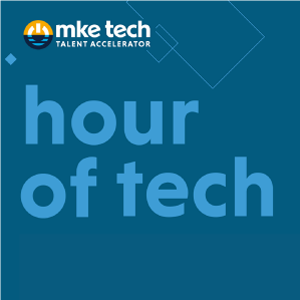 Greater MKE Hour of Tech | December 6 - 12
Technology United invites tech professionals to participate in the 2021 Greater MKE Hour of Tech, presented by
MKE Tech Hub Coalition
, during Computer Science Week: December 6-12, 2021. This week-long experience supports and expands the national Hour of Code movement to advance early tech talent in our region.
Learn more and register.
Diversity Leadership Society
2021 Linda McFerrin Nonprofit Leadership Award nominations
The Linda McFerrin Award recognizes an outstanding African American nonprofit executive who has provided exemplary leadership in the community. United Way's
Diversity Leadership Society
will choose the recipient of this annual award and give a $5,000 grant to the organization the winner represents. Do you know a rock star nonprofit leader with a deep commitment to advancing their organization and the community?
Nominate them now
through December 8.
Read about last year's winner
, Angela Adams of Goodwill Industries (pictured).
Recap: Lunch, Learn + Do: Reducing Barriers to Employment & Advancement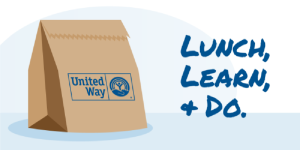 In case you missed it, Samantha Mitchell, Engagement Manager, Diversity & Inclusion Initiatives, who serves as a liaison and champion of Diversity Leadership Society, talked about the disproportionate challenges our diverse communities face and how COVID-19 has intensified them at this virtual event last month. For example, in the second quarter of 2021, the Black unemployment rate in the US was 9.2%, compared to the white unemployment rate of 5.1%. Samantha talked about United Way's critical work in addressing these challenges through
reducing barriers to employment and advancement
for individuals across our community. Participants learned about the impact they can make through giving, advocating, and volunteering. View the event recording
here
.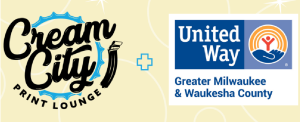 Get your printing needs met at Cream City Print Lounge
Need a t-shirt printed? Special thanks to our 2021 minority business partner, Rachaad Howard of Cream City Print Lounge! Through December 31,
Cream City Print Lounge
is donating $1 of their single item sales and 5% of their bulk order sales to United Way's Reducing Barriers to Employment & Advancement initiative.
Retire United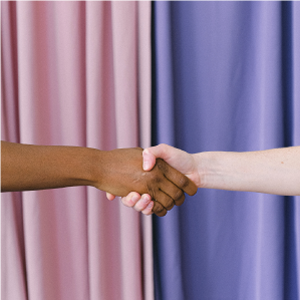 Lunch, Learn + Do: Equity | November 2
Retire United's
committee educates donors about our community's most pressing issues. Learn more about United Way's work to advance equity in our community and how to create impact through volunteer support at this virtual event, November 2, 2021, at noon.
Register here.
Leadership Society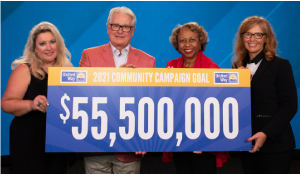 Plug into our donor network communities
The 2021 Community Campaign is underway, and we're over halfway through. We've set an ambitious goal of $55.5 million this year to drive strategic impact in health, education, and financial stability. Did you know that as a perk of being in our
Leadership Society
(by making an annual gift of $1,200+), you can join as many donor networks as you like? Learn more about our vibrant donor networks and make your online gift
here
.
If your employer runs a United Way campaign, please consider making a pledge through your workplace.
LINC (Lead. Impact. Network. Change.)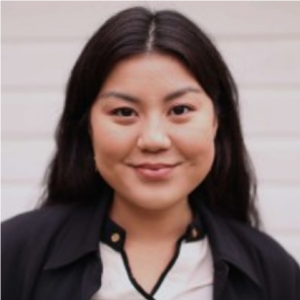 Welcome, Audrey!
LINC
welcomes Audrey Kanthack as their new liaison. Audrey has been with United Way for over a year; she started as a loaned executive on the 2020 Campaign and then as an administrative assistant for the Volunteer Engagement team. She graduated from the University of Wisconsin-Milwaukee in 2020 with a major in international relations and is passionate about helping disadvantaged populations here and internationally. She is excited to support such a strong group of young professionals who have made volunteering a significant part of their professional and personal lives. Welcome, Audrey!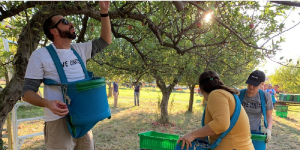 Recap: September on the Hunger Task Force farm!
For September, LINC Committee members volunteered at the Hunger Task Force farm in Franklin and worked as a team to pick apples for their food pantry. In just one hour, the team picked over 1,000 lbs of apples to feed community members facing food shortages. Thank you, volunteers! LINC is a network of young professionals in their 20s and 30s who contribute $250 to United Way's Community Fund and engage in philanthropic work through specialized volunteer events. If you want to connect with our area's top young professional talent, reach out to
Audrey Kanthack
for sponsorship opportunities.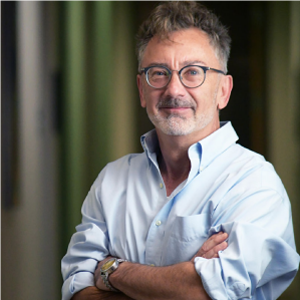 Pride United
Meet Pride United Co-chair Tim Baack
Have you heard about our newest donor network, Pride United? Leading the way is our incredible co-chair Tim Baack of Pathfinders. His story can be
found here
.
Click here
to learn more about our efforts and see the leaders involved in this vital work.
Women United
Women United Advocate for healthy youth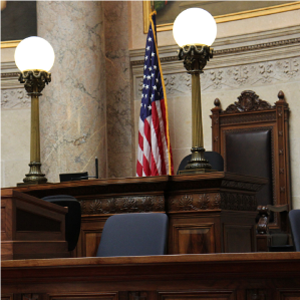 Healthy Youth
is a signature issue area of our
Women United
donor network, and this year we are advocating for
Safe Harbor laws
. On September 23, the Wisconsin State Senate held a hearing on SB245, the Safe Harbor legislation for Wisconsin. Senators Alberta Darling and LaTonya Johnson, along with Representatives Jill Billings and Joel Kitchens, opened the testimony as co-sponsors of the bill in the Senate and the Assembly. They spoke passionately about why this legislation was needed in Wisconsin and how they all have worked to educate their colleagues about why they should vote to pass this bill when it comes to the floor for a vote. Join our Women United members to advocate for this important cause
here
.
Homelessness Awareness Week: Highlight
Homelessness Awareness Week ran from October 17-23 across greater Milwaukee and Waukesha counties. The purpose was to increase public education on the current state of homelessness in our local communities. A highlight was the ribbon-cutting celebration for the Eviction Free MKE Right to Counsel space. Eviction Free MKE is a three-year pilot currently funded through Milwaukee County, the City of Milwaukee, and United Way, which gives free extended legal representation to every Milwaukee County tenant below 200% of the poverty guidelines in their eviction case. Visit
evictionfreemke.org
to learn more.