It has come to our attention that last month's issue of Leaders United didn't reach all of our intended recipients due to an error in the email system. We apologize for any confusion that may have caused. As a reminder, you can view previous editions of Leaders United in our archive near the bottom of the Leadership Society webpage here.

Thank you for Living United!
---
Pride United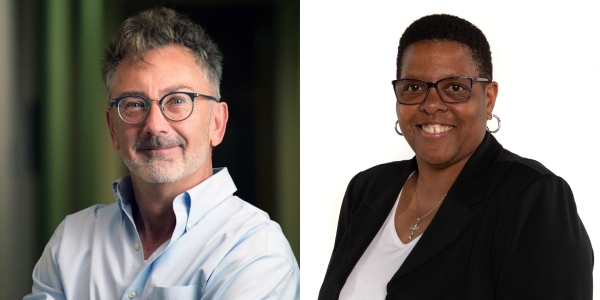 Thank You, Tim and April!
Pride United
is wishing a fond farewell to our inaugural co-chairs, Tim Baack and April Calvert! Tim and April have been our network's co-chairs since 2021, and under their leadership, Pride United has grown substantially as a network. They also helped to establish our signature Homecoming event. We know that with their example, we'll be able to continue changing lives in our community.
If you are interested in joining Pride United Council, reach out to
Diamond Herring-Rodgers
.
Women United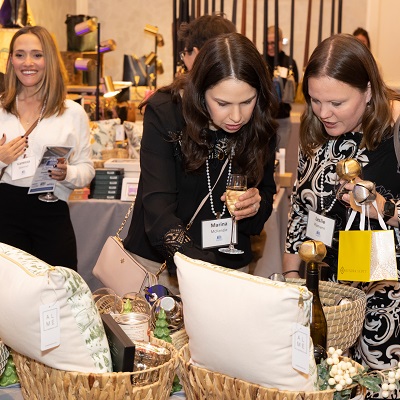 Last Chance to Register: 8th Annual SPREE – Shopping for a Change
Women United
's eighth annual event, SPREE: Shopping for Change is right around the corner! This luxury shopping event and live auction raised $30,000 last year to support our Community Fund. We want to raise even more this year for our new
Empowering Minds
initiative, through our exciting Live Auction, Retailer Raffles, and our Raise the Paddle appeal. Additionally, a portion of the sales from each local, women-owned retailer will be donated back to United Way.
Don't miss this fan favorite event!
Register now
– space is limited, and registration will close soon.
If you are interested in joining Women United, please contact
Nancy Clarkin
for more information.
Diversity Leadership Society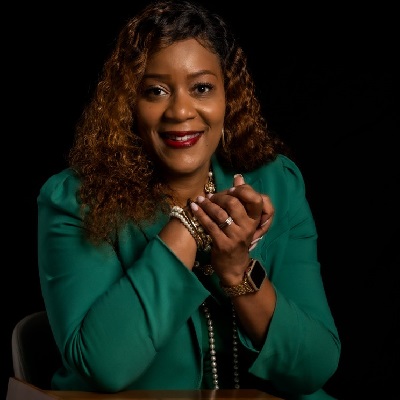 Thank you, DeVona!
Diversity Leadership Society
is grateful to DeVona Wright Cottrell for her dedication as a co-chair of our network! DeVona has been a co-chair of the Diversity Leadership Society since 2018 and has been an invaluable presence on the council. We greatly appreciate the time she took to speak at our events, including our signature Danishes and Diversity event.
If you're interested in joining the Diversity Leadership Council, reach out to
Diamond Herring-Rodgers
.
Technology United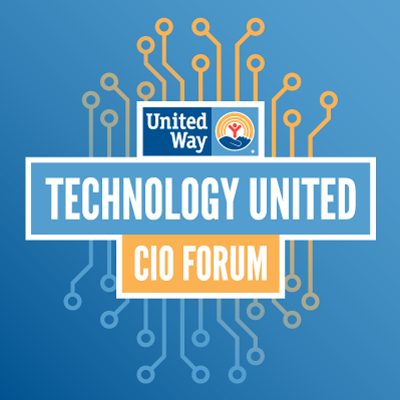 Save the Date: CIO Forum
Attention Technology Leaders – the 2024
Technology United CIO Forum
is happening on Friday, March 8, 2024! This year, it falls on International Women's Day and will highlight the accomplishments and importance of women in technology. This half-day experience also includes panel discussions and a roundtable with CIOs and CISOs about key technology trends and strategies as well as the opportunity to make valuable connections during networking sessions.
Check out the
CIO Forum
for more details and to register.
Those interested can reach out to the Technology United Engagement Manager,
Cassidy Korpela
.
Emerging Leaders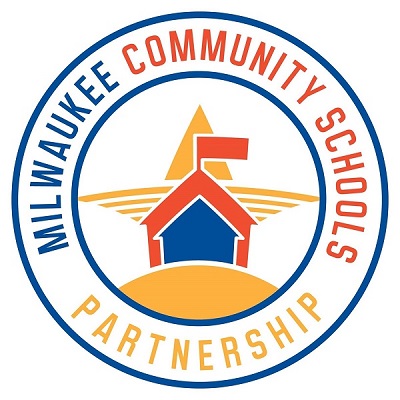 Happening Today: Fall Youth Coalition Summit
Emerging Leaders
is excited to lift the Milwaukee Community Schools Partnership and their Fall Youth Coalition Summit, which is happening today! Youth Council students representing 15 Milwaukee Community Schools are connecting today for leadership development, advocacy workshops, and coalition-building at Marquette University. We are proud to support the work of the
Milwaukee Community Schools Partnership
and to help ensure that each student is successful.
If you're interested in learning more about Emerging Leaders and how to join, reach out to
Kristen Hagen
.
LINC (Lead. Impact. Network. Change.)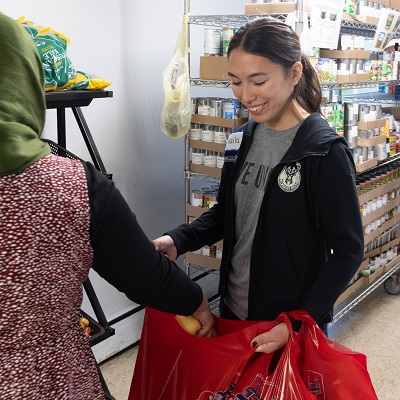 LINC Members Give Back
On September 30,
LINC
members volunteered at Despensa de la Paz Food Pantry (Friedens Community Ministries), and we want to thank you for your participation! We were able to connect with local community members and assisted them in shopping for their groceries at the pantry. It was a meaningful opportunity where we not only gave our time but received so much more in return and built relationships. The day reminded us how this network of young professionals can impact our community today, while helping to shape tomorrow.
If you're interested in learning more about LINC and how to join this network of young professionals, you can reach out to
Kristen Hagen
.
Retire United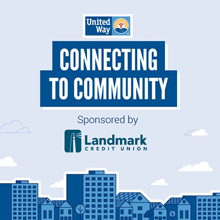 Stay Connected To Your Community
Retire United
members believe in staying informed about our community's most pressing issues. Join us on
Thursday, November 16 from 8:15 - 9:45 a.m.
to learn more about our initiative,
Reducing Barriers to Employment & Advancement
. A light breakfast will be provided. Optional volunteer opportunity: Take home supplies to pack resource kits for local job seekers in our region!
Hosted by Landmark Credit Union, 555 S. Executive Drive, Brookfield. More information and
register here
.
Give Yourself Peace of Mind
October 16 - 22 was National Estate Planning Awareness Week, which encourages us to protect our loved ones by planning ahead. It is a powerful way to secure the work of United Way for generations to come and creates a legacy close to your heart.
Explore our free online estate planning tool,
FreeWill
, to guide you through the process of creating a legally valid will in less than 20 minutes.
If you've already included United Way of Greater Milwaukee & Waukesha County as a beneficiary in your will, life insurance, IRA, or retirement plan, we thank you! Let us know on our
Legacy Society
page.
Learn more about the importance of having a will to protect your loved ones and leaving a legacy for generations to come
in this blog
.
If you have questions or want to connect deeper with United Way of Greater Milwaukee & Waukesha County, please reach out to
Shemagne O'Keefe Mullins
at 414.263.8202.