| | | |
| --- | --- | --- |
| | IN THIS ISSUE | |
Technology United
Inspiring the next generation
What inspired you to pursue a career in tech? Did you always know you wanted to be a data scientist, developer, or software engineer? Help
Technology United
encourage local youth to explore a career in tech! TECH Talks is a new video resource library featuring real-life practicing technologists highlighting their profession. We hope to showcase a diverse range of tech professionals (all education levels, career stages, roles, genders, races, etc.) to expose students to the breadth of technology career opportunities. Videos will be shared with local youth through Milwaukee Public Schools and United Way partner agencies.
Are you a technology professional looking to inspire the next generation of talent? Contact
Brea Stevenson
to learn more.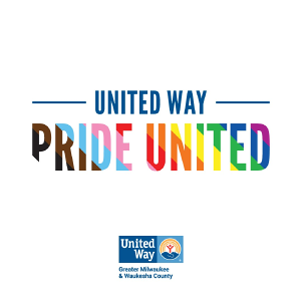 Pride United
Pride United is gaining momentum!
Our newest donor network, Pride United, is made up of LGBTQ+ leaders, allies, and advocates committed to addressing key issues that disproportionately affect members of the LGBTQ+ community.
Click here
to learn more and see our inaugural council. Are you interested in financially supporting this work? You can designate a portion of your United Way donation to the Pride United Equity Fund, which addresses issues that disproportionately affect members of the LGBTQ+ community and creates lasting community change. You can make your gift through your company's United Way campaign or, if your company does not run a campaign, donate
here
.
Retire United
Volunteer opportunity: Community flash card project
Join
Retire United
to assemble flash card kits for students to use this school year! This is an easy at-home project and a fun activity to share with children and grandchildren too! Volunteers will pick up materials October 13-14 and return the finished sets October 27-28. Learn more and register
here
.
Diversity Leadership Society
Welcome, Partnership MKE cohort!
Diversity Leadership Society
is excited to introduce our next group of leaders embarking on a journey to become change agents within their networks for a better, stronger, more inclusive Milwaukee. Meet the 2021-22 Partnership MKE Cohort
here
!
Thank you to our sponsor, Milwaukee Jewish Federation!
Divine Nine & HBCU Tailgate Celebration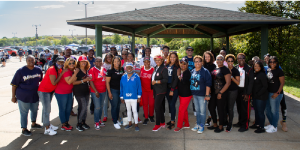 Milwaukee radio station
V100.7
hosted a Divine Nine & HBCU Tailgate Celebration and Brewers game on Sunday, September 26, in partnership with Dr. Joan Prince and the Brewers Community Foundation. This event was held to support the Diversity Leadership Societyís
Reducing Barriers to Employment & Advancement initiative
. Over 50 guests and their families attended. Congratulations to the Milwaukee Brewers on winning the NL Central Division Championship!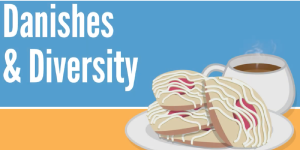 Danishes & Diversity virtual event success
Attendees of the annual
Danishes & Diversity
event on September 13 heard from Dr. Joan Prince, members of the Diversity Leadership Society Council, and two of our newest Reducing Barriers to Employment funded partners. View the event recording
here
.
Thank you to our sponsor, ManpowerGroup!
Special thanks to our 2021 Minority Business Partner, Rachaad Howard of
Cream City Print Lounge
! Through December 31, Cream City Print Lounge is donating $1 of their single item sales and 5% of their bulk order sales to Reducing Barriers to Employment & Advancement.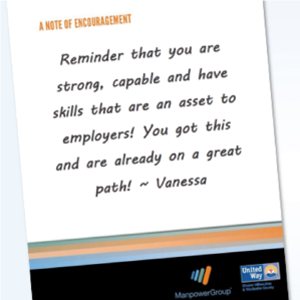 2021 Men's Job Seminar event recap
The 6th annual
Success Starts Here! Men's Job Seminar
took place on September 14. United Way, ManpowerGroup, and Goodwill Industries live-streamed the event on Facebook. Moderated by Milwaukee County Executive David C. Crowley, participants heard from local employers and community leaders. Attendees had access to our virtual employment library, with lists of job openings and other resources. View a recording of the event
here
.
Thank you to volunteers who sent a note of encouragement to job seekers and ManpowerGroup for providing lunch to the first 100 registrants.
Leadership Society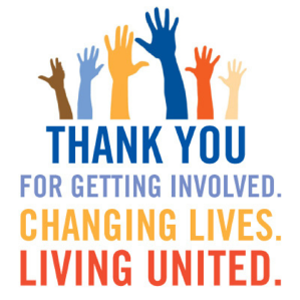 Leadership Registry: Thank you for Living United!
What does it mean to Live United? It starts with something simple: raising your hand, standing tall, and answering the call to help so many in need throughout our community. Together, we lifted our community during an extraordinarily challenging year. Thank you for your
Leadership Level+
commitment to our community.
This Leadership Registry for the 2020 calendar year
is designed to recognize your outstanding generosity!
Emerging Leaders
Welcome, Brea!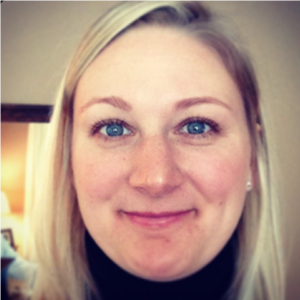 Emerging Leaders
welcomes Brea Stevenson as their new liaison, overseeing the Emerging Leaders donor network and retaining oversight of Technology United. Brea has been a part of the United Way family for over a year and has been an invaluable team member. She brings a wealth of experience from previous client service leadership roles and possesses excellent communication skills, out-of-the-box thinking, and a passion for making meaningful connections. Brea loves being outdoors, cheese curds, and her dog Opal (an English Cream Golden Retriever). She is excited to connect with our local Emerging Leaders. Do you have a cute dog photo or a great hiking spot? Connect with
Brea here
.
LINC
Thank you, LINC Co-chairs!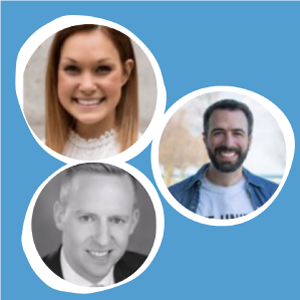 LINC
(Lead. Impact. Network. Change.) is a network of young professionals in their 20s and 30s who engage in philanthropic work through specialized volunteer events. We are so grateful to LINC's 2021 volunteer co-chairs who go above and beyond to build community. April Gianeselli of Harley-Davidson Motor Company, Joe Gibson of Morgan Stanley, and Chris Eichner of Froedtert Health are at the forefront of planning LINC's events and inspiring volunteerism within our network. We are thankful for their strong leadership and efforts to make a difference in Greater Milwaukee and Waukesha County.
If you want to connect with our area's top young professional talent, reach out to
Audrey Kanthack
for sponsorship opportunities.
Women United
Welcome, Ann!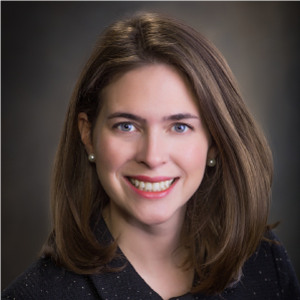 A warm welcome to Ann Granitz from BMO Harris Bank, who recently joined our
Women United
Leadership Council.
Ann is inspired by the Councilís work on teen pregnancy prevention and human trafficking. She is excited to join a powerful network of women who strengthen our community through an investment of talent, compassion, and philanthropy.
Ann was on our Emerging Leader Council for the past nine years, serving as a Co-Chair for two of those years. During her time with Emerging Leaders, she was actively involved in organizing the Philanthropic 5 Awards, which recognizes five community leaders in their 20ís, 30ís, and 40ís, and one youth who give, advocate, and volunteer for change. Welcome to Women United, Ann!
Diapers are essential – let's make sure no child goes without them.
One in three U. S. families cannot afford diapers. During National Diaper Need Awareness Week (9/27 - 10/3),
join us
in giving, advocating, and volunteering to help local families and children access the essential supplies they need. United Way of Greater Milwaukee & Waukesha County is a proud member of the National Diaper Bank Network, which connects 200+ community-based diaper banks that collect and distribute free diapers to families.