| | | |
| --- | --- | --- |
| | IN THIS ISSUE | |
Leadership Society
2021 Leadership Registry publication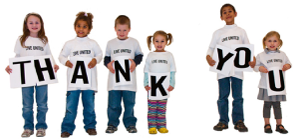 Together with generous donors like you, we raised $56,504,008 for our community in 2021. Thank you! As a
Leadership
or
Tocqueville Society
donor, you will be recognized through United Way's annual leadership registry publication, which reflects donor information provided to United Way in the previous calendar year.
Please visit our thank you page
to verify your recognition information by
February 11
to ensure changes are included in the upcoming publication. For questions about your recognition, please get in touch with
Lizzie Hoeppner
.
Retire United
United Way thanks
Retire United
Advisory Committee co-chairs Reid Engstrom, Bev Jurkowski, and Tom Littelmann!
Retire United invites you to United Way's Annual Meeting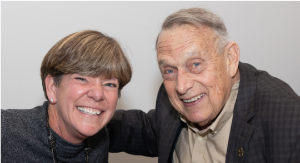 Retire United members stay updated on our community's most pressing issues. Join us on
Tuesday, February 15, from 5:00-6:30 p.m.
from the comfort of your home for United Way's Annual Meeting. You will hear the latest news on our community investments, help honor our 2021 award winners (including two Retire United members), and meet our 2022 campaign co-chairs! View the agenda and register
here
. To learn more or join Retire United, contact
Bev Arrowood
.
Technology United
We extend a warm welcome to our newest
Technology United
Council co-chair, Steve Hannan from Landmark Credit Union, who will be joining Tina Rock from Advanced Hires and Samuel Zielke from Froedtert Health. A special thanks to Antony D'Cruz from HSA Bank for his strong leadership and guidance as co-chair over the past two years.
2022 CIO Forum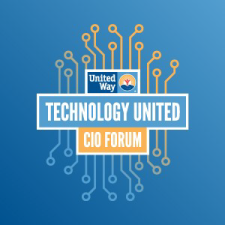 Calling all technology professionals! Don't miss out on the virtual Technology United 2022 CIO Forum, hosted by the Technology United CIO Advisory Board members coming up on
Friday, February 18, 2022
. This complimentary, virtual, half-day event brings together CIOs and CISOs from major companies. Join us for panel discussions on "Managing a Hybrid Workforce," "Ransomware," "Transitioning from Discrete Products to a Digital Customer Experience," "Emerging Technology," and an informal networking session with 50+ CIOs and CISOs.
Learn more and register.
Questions? Contact
Brea Stevenson
.
Diversity Leadership Society
Please join us in welcoming Ron Adams of Northwestern Mutual and Samantha Maldonado of Kohl's, who will join DeVona Wright Cottrell of GMR Marketing as our 2022-24
Diversity Leadership Society
co-chairs!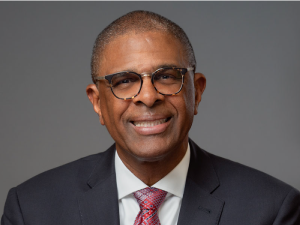 Congratulations, Mark Thomas
The Diversity Leadership Society Council has selected Mark Thomas, regional CEO and southeast Wisconsin chapter executive at American Red Cross, as the winner of the Linda McFerrin Award for African American Nonprofit Leadership. In Mark's honor, United Way will make a $5,000 grant to the American Red Cross of Wisconsin. Learn more about Mark
here
.
Project Lead applications open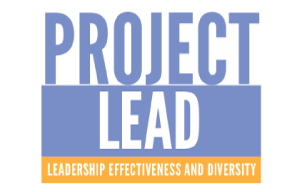 Apply for the Spring 2022 Project LEAD session! This seven-week training prepares community members for leadership roles on nonprofit boards and committees, emphasizing recruiting participants from underrepresented board populations (women, racially and ethnically diverse individuals, LGBTQ+, and young professionals). Applications are due
February 21, 2022
.
Apply here.
LINC (Lead. Impact. Network. Change.)
Happy New Year from your local LINC!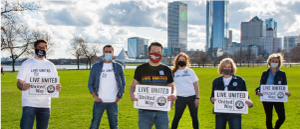 To ring in the new year,
LINC
is excited to welcome two new committee members:
Sean Miller of CLA (Clifton Larson Allen) Accounting. After attending LINC's volunteering event at the Hunger Task Force Farm, Sean joined the committee, where he hopped right into volunteer efforts like picking apples alongside other LINC members.

Madeline Ryan of Harley-Davidson Motor Company. Madeline joined the committee after reaching out to the network to get involved in philanthropic work around Milwaukee.
If you are interested in becoming a LINC member, reach out to
Audrey Kanthack
for more details.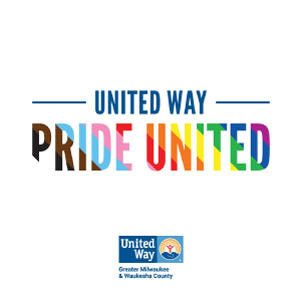 Pride United
Will you join us?
In 2021 we launched our newest donor network,
Pride United
. We are excited to announce our 2022 co-chairs, Tim Baack of Pathfinders and April Calvert of FIS. They will lead the charge as we grow and determine which issues that disproportionately affect the LGBTQ+ community this donor network will focus on.
Click here
to learn more about Pride United and meet our inaugural Council.
Women United
Join Women United

Join us in welcoming our 2022
Women United
co-chairs! Nafessa Burdine of ManpowerGroup, Julia Currie of Direct Supply, and community leader Patty Cadorin will lead the 20th year of our Women United network. Did you know our local chapter of Women United is the largest Women United donor network in the United Way system?
Click here
to learn more about their work and the Council overseeing this incredible group of philanthropists.
Emerging Leaders
Join us in welcoming our two new
Emerging Leaders
Council co-chairs, Ashley Smith of Godfrey & Kahn, S.C. and Zach St. Martin of We Energies, joining Maricha Harris from Dominican Center for Women, Inc. A special thanks to Dante Houston from AMN Healthcare and Leslie Plamann from EY for their strong leadership and guidance as co-chairs over the past two years.
Emerging Readers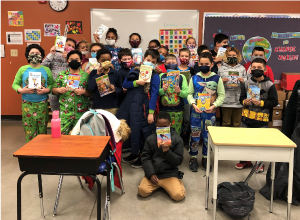 In 2021, volunteers from Emerging Leaders raised more than $2,000 for
Emerging Readers
! We purchased books for over 340 children at seven agencies across Milwaukee and Waukesha Counties. Due to your generosity, we expanded our impact by over 90 children. In December, books were purchased from Martha Merrell's Books & Toys in Waukesha and distributed to local children. A huge thank you to all our volunteers who donated to the program! Please help us raise additional funds through March to purchase at least one more book for each participating youth. Learn more and donate any amount
today
.
Legacy Society
Learn how you can improve our community for generations to come by joining the United Way
Legacy Society
. Through bequests, life insurance, charitable trusts, or retirement benefits, donors of all walks of life at all income levels can make an investment in United Way's future. Create your will for free by using
https://www.freewill.com/unitedway
.