Tocqueville

Thank You, Matt and Brenda Levatich!
On September 12, Matt Levatich (2017 United Way Campaign Co-chair) and his wife Brenda, hosted a reception at their home to thank our
Tocqueville
donors – people who give $10,000+ with at least $6,000 directed to United Way's Community Fund or other initiatives.
More than 50 guests spent the evening in their beautiful garden overlooking the lake chatting and eating passed hors d'oeuvres. Amy Lindner, President and CEO of United Way of Greater Milwaukee & Waukesha County, thanked guests for their incredible generosity and inspired the group with updates on United Way's key initiatives: ending family homelessness, bridging the digital divide, reducing barriers to employment and advancement, and supporting youth mental health.
Thank you to all our Tocqueville Donors, we are honored by your generosity!
Pride United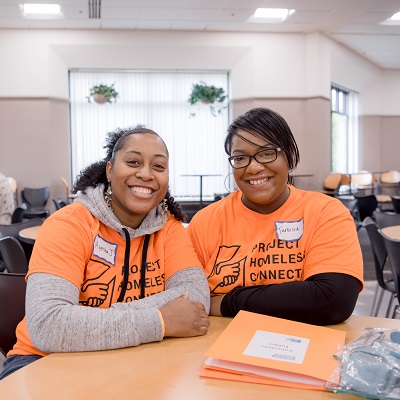 Project Homeless Connect
Pride United
will be hosting a table at United Way's
Project Homeless Connect
on October 19 from 10:00 a.m. to 4:00 p.m. Project Homeless Connect is an annual event that brings resources and services together under one roof to best serve those experiencing homelessness. Over 700 guests and 400 volunteers attend Milwaukee Project Homeless Connect for this one-day event. Pride United members will be providing resources and raising awareness for LGBTQ+ community members experiencing homelessness in Milwaukee County.
If you want to volunteer for this event, or if you are interested in joining Pride United or the Pride United Council, contact
Diamond Herring-Rodgers
.
Women United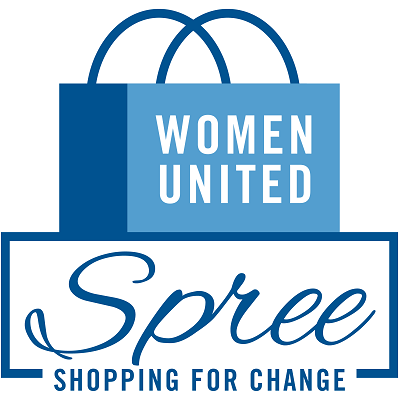 Save the Date – SPREE!
Join
Women United
for their annual event,
SPREE: Shopping for Change!
Enjoy a luxury shopping experience featuring a select group of local women-owned businesses, bid on unique experiences during a live auction, and network with 150 women leaders and change-makers. Retailers will be announced soon, and all proceeds benefit our Empowering Minds initiative. Learn about Empowering Minds and how you can be part of lasting change
here
.
Don't miss this fan favorite event – this year, featuring
MORE SHOPPING TIME
!
If you are interested in attending Women United SPREE, click
here
to register. Sponsorships and single tickets are available.
If you are interested in joining Women United, please contact
Nancy Clarkin
for more information.
Diversity Leadership Society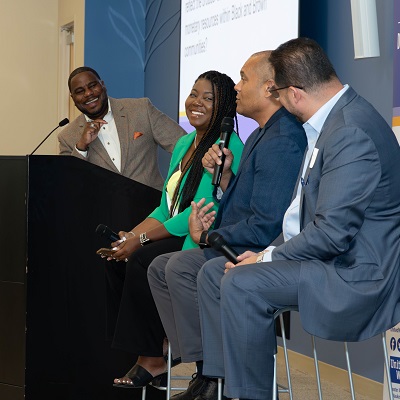 Thank You for Joining Danishes & Diversity
The
Diversity Leadership Society
thanks you for joining us at our Danishes & Diversity Event highlighting the
Importance and Impact of Black and Brown Talent, Time, and Treasure
. Attendees heard a panel discussion about the true story of how black and brown dollars have made a massive impact in our communities. Thank you to ManpowerGroup for sponsoring such a wonderful event.
Over 700 members of Diversity Leadership Society raise over $3 million annually. If you're interested in creating lasting change in our community, join the Diversity Leadership Society to connect with likeminded individuals who help support our community and our Reducing Barriers to Employment & Advancement initiative.
Interested in joining the Diversity Leadership Council? Contact
Diamond Herring-Rodgers
for more information.
Technology United

Calling All Technology Professionals
Technology United
members welcome you to join the Technology United Council. Members are currently looking for technology leaders that want to make a deeper impact within the community through the utilization of tech skills. Tech United members are also seeking diverse voices to join the council (those newer to the tech space, diversity of jobs in technology, and underrepresented community members in tech). Council member benefits include leadership opportunities and opportunities similar to board experience, making a greater impact, and regular connections with fellow tech professionals and leaders on the council.
Those interested can reach out to the Technology United Engagement Manager,
Cassidy Korpela
.
Emerging Leaders
Thank You, Emerging Leaders Co-Chairs
Emerging Leaders
would like to thank the 2023 Emerging Leader Co-Chairs; Ashley Smith (left), Josh Smith (center), and Zach St. Martin (right); for their hard work and dedication to the network as well as the Campaign Cabinet. We thank Ashley Smith for her presence at all our events, as well as for her speaking engagements at the P5 Awards and Project Lead Alumni Social. Ashley is also part of our Donor Networks Speaker's Bureau. A thank you to Josh Smith, who is a part of the campaign planning committee at A.O Smith. Josh stepped in to help kickoff United Way's campaign
and
is also a part of our Donor Networks Speaker's Bureau. And thank you to Zach St. Martin who has been playing a vital role in supporting recruitment efforts and taking the time to meet with interested prospects. Mid-October, Zach will hit the ground running by calling on his fellow We Energies colleagues and asking them to give.
Thank you all!
If you're interested in learning more about Emerging Leaders and how to join, reach out to
Kristen Hagen
.
LINC (Lead. Impact. Network. Change.)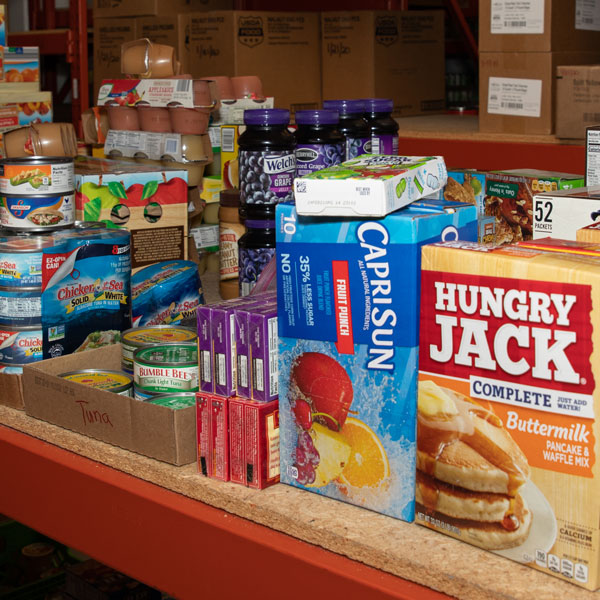 Come Volunteer with LINC!
Fall is upon us, and
LINC
Committee Members are gearing up for fall work! In Q3 and Q4, LINC is supporting United Way's
Safe & Stable Homes
initiative through a series of fun fall events! Check out the opportunities below!
Volunteer at

Project Homeless Connect

on October 19, where you will be partnered with a person in need to help walk them through resources available at the event. Register

here

to attend!
If you're interested in learning more about LINC and how to join this network of young professionals, you can reach out to
Kristen Hagen
.
Retire United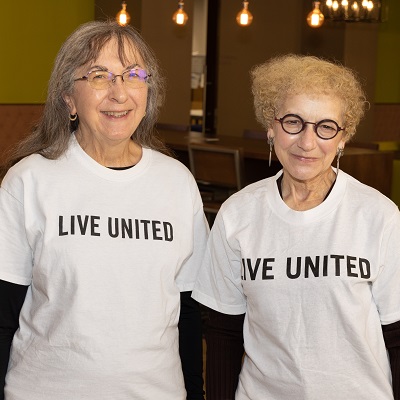 Fall Volunteers Needed!
Retire United
is currently looking for "on call" volunteers for miscellaneous United Way projects. Projects will occur throughout the year in the Johnson Controls Volunteer Center and include kit packing, inventorying supplies for kit packing projects, collating materials, etc. All projects will be made up of light work with no heavy lifting. This is not a scheduled commitment. Volunteers will be contacted at least one week in advance of the project to see if they are available.
If you are interested in volunteering, register
here
.
Leave Our World Better Than You Found It – Plan for Legacy Giving
Is United Way of Greater Milwaukee & Waukesha County a beneficiary in your will, life insurance, IRA, or retirement plan? If so, we say THANK YOU and invite you to share that information with us!
Please visit United Way's
Legacy Society
page or connect with
Shemagne O'Keefe Mullins
at 414.263.8202 to explore the possibilities for leaving United Way and our community better than you found us!