| | | |
| --- | --- | --- |
| | IN THIS ISSUE | |
Emerging Leaders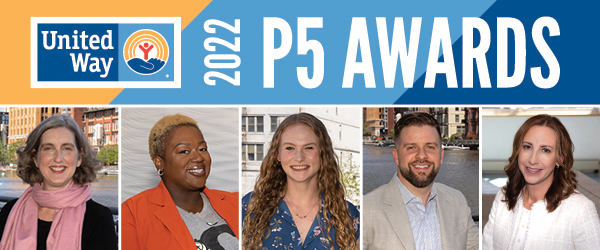 Congratulations to this year's P5 Winners!
Each year, United Way's
Emerging Leaders
honors five community leaders in their 20s, 30s, and 40s who give, advocate, and volunteer for change. We do this through our
Philanthropic 5
and Philanthropic Youth awards. The Philanthropic Youth award recognizes a youth community leader under 21 years old.
Read more about our winners.
We are excited to announce Katie Cummings, Marquayla Ellison, Rachel Hunter, Angela Pecoraro, Nick Welle, and Philanthropic Youth winner Amira Adams as our extraordinary winners this year. Join us for our P5 Award Ceremony on Wednesday, August 10 at the War Memorial Center where we will be recognizing these amazing community leaders. Learn more and register
here
.
Women United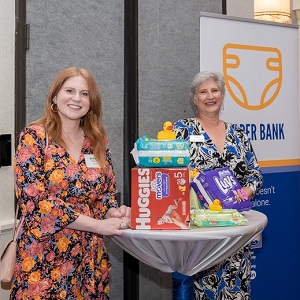 Help support our Diaper Bank!
At last month's
Women United
Bruncheon, we requested support for our new
Community Diaper Bank
.
Since the event, we have raised over $13,000 for families and infants in our four-county footprint. This enabled United Way to purchase approximately 100,000 diapers!
Pride United

Help support the LGBTQ+ community!
At United Way of Greater Milwaukee & Waukesha County, we are committed to building knowledge and capacity around issues disproportionately impacting members of the LGBTQ+ community.
To close out Pride Month,
Pride United
announced the funding for the Pride United Equity Fund. Nine organizations received funding that will help them tackle pressing issues facing the LGBTQ+ community.
Click here
to learn more!
Retire United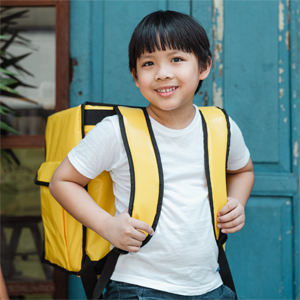 Help our youth prepare for success!
Retire United
volunteers gathered earlier this week to sort school supplies and fill backpacks that will be distributed to students across Milwaukee and Waukesha Counties.
A few spots remain for our August 10 Backpack Coalition session –
sign up now
! If your schedule doesn't allow but you want to contribute somehow, you can provide a financial gift
here
.
Diversity Leadership Society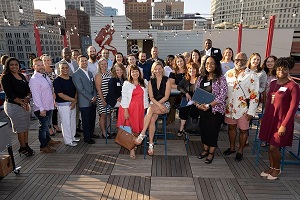 Congratulations to the 2021-22 Partnership MKE cohort!
On July 13,
Diversity Leadership Society
celebrated the 2022
Partnership MKE
graduates at Central Standard Crafthouse & Kitchen!
Speakers included Angela Adams, Goodwill Industries of Southeastern WI; Kai Yael Gardner Mishlove, Milwaukee Jewish Community Relations Council; Jesus Gonzalez, Rockwell Automation; Cathy Girard, Goodwill Industries of Southeastern WI; and Amy Lindner, United Way of Greater Milwaukee & Waukesha County.
Thank you to our partner, Milwaukee Jewish Federation!
Technology United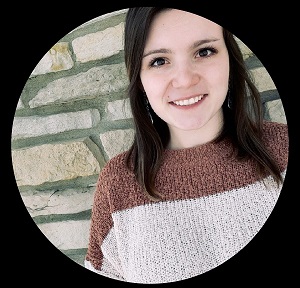 Welcome, Cassidy!
Technology United
welcomes Cassidy Korpela as our new liaison. Cassidy joins us from PEARLS for Teen Girls, Inc. where she served most recently as the In-house Program Coordinator.
Prior to her position there, she was the Program Evaluation and Data Intern right here at United Way of Greater Milwaukee and Waukesha County. She's a proud graduate of Alverno College where she received both a B.A. in Sociology and a Nonprofit Management Certificate.
In her new role as Engagement Manager, Cassidy is most looking forward to collaborating with her team to learn more about the world of technology and to continue her passions of building relationships and providing resources to our community.
LINC (Lead. Impact. Network. Change.)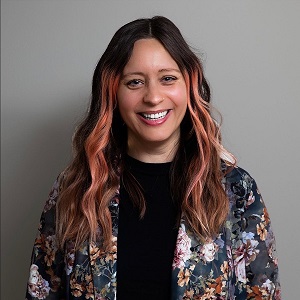 Welcome New LINC Committee Member, Sai Kilp!
Sai Kilp joins
LINC
from Keller Williams Realty as a new member eager to drive positive change in both the Milwaukee and Waukesha communities. Looking to become more involved in her philanthropic and volunteer efforts, Sai reached out to LINC to join the committee.
Sai is a passionate individual with a heart for social causes within her local community. When asked why she joined LINC, she responded "because I believe we are beholden to care for our community members". We are so excited about her new role on the committee. Welcome aboard, Sai!
If you are interested in becoming a member of LINC or joining the LINC Committee, reach out to Audrey Kanthack at
akanthack@unitedwaygmwc.org
for more details!
Additional Ways to Make An Impact